Posted by Rhiza Edge on 19th Dec 2020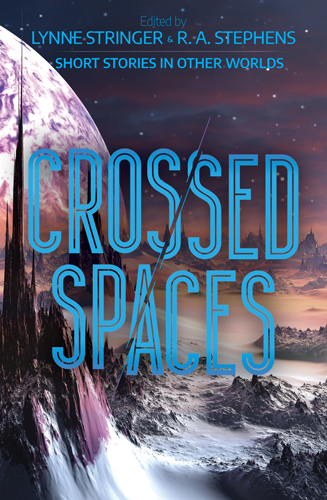 We are pleased to announce the winners of Crossed Spaces!
Congratulations to:
Adele Jones, Anne Hamilton, Catriona McKeown, Emily Larkin, Geraldine Borella, Janeen Samuel, Jennie Del Mastro, Jennifer Horn, Jo Hart, Jonathan E. Furneaux, Lynne Stringer, Jack Garrety, Penny Jaye, Rosanne Hawke, Russell Hume and Stephanie Martin.
Each have contributed a fantastical story to this collection, which as been edited by Lynne Stringer and RA Stephens, bringing to you a handful of different worlds to visit!
Crossed Spaces is a collection of 16 short stories that explore different aspects of the realms of science-fiction and fantasy. Tales of humour, action and the quintessential sci-fi existential crisis of the human race; there's a little something for everyone.
Meet the clockmaker that fixes a broken time machine; a young scientist who betrays his people to protect an alien species; a girl bonds with her new technological helper; a boy who finds his whole life changing when his best friend writes in a mysterious notebook; and a crew aboard a settlement spaceship who discover that sleeping passengers have gone missing …